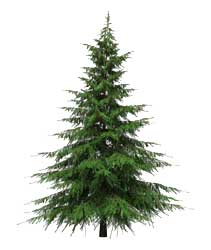 Kentucky Christmas Tree Association
Annual Fall Meeting
Date: 9/25/2021
Time: 9:30am – 3:00 pm
Barker's Tree Farm and Nieman's Tree Farm
Cost: $20.00 each (includes lunch)
Make checks payable to KCTA
Mail to: Steve McManus P.O. Box 384 Berea, KY, 40403
At 9:30am, we will meet at Barker's Christmas tree farm 1500 Deer Haven Lane Lexington, KY, 40509. We will be having our annual business meeting, farm tour, topical speaker on growing Christmas trees and Lunch. At 1:00pm, we will move to the Nieman's Christmas Tree Farm 5100 Sulphur Well Lane Lexington KY (approx. two miles) for the second farm tour of the day.
For anyone interested in raising Christmas trees or those who are actively farming this is an opportunity to learn from two farms and meet others who are interested in the same areas. If you have any questions or would like further information please contact Dale Barker at dalebarker@twc.com or Elizabeth Shafer at werkmeisterchristmastreefarm@yahoo.com.
To register for the Fall meeting, please register by sending $20.00 per person to Steve McManus P.O. Box 384 Berea, KY, 40403.
Please make checks payable to KCTA. Please indicate 2021 fall meeting on the check.